Under Your Things Things
You need one MAJOR thing as a woman.
A bra that is fitted to you PROPERLY. It fits your size, your breasts and your body.
Look, I get it, Buying a bra is like paying for a new roof on your house.
No one sees it. Just you. But like a proper foundation for your home, you NEED it.
Wearing a Bra that fits you properly will do 3 things for you:
Boost your breasts up and make you look taller and improve posture.
Help you look thinner by having your breasts raised, instead of drooping.
Help control and eliminate the FAT that sometimes is around your back and next to your underarm.
Places to go?
Nordstrom - great selection at varying price points and great service
Neiman Marcus - more luxurious brands - go here if it is a special occasion or to get your bridal ware
SOMA (Chico's intimates shop) - their brand only but their t-shirt bra is the shit and it has no underwire to it (which feels a-mazing)
Your local lingerie store
Just go anywhere where you walk into a dressing room, take your bra OFF and let the saleslady measure you.
Feeling modest? Don't. They see it all. You are just another set of boobs that they don't even look at anyway.

Then , buy 3 of the style you like the most.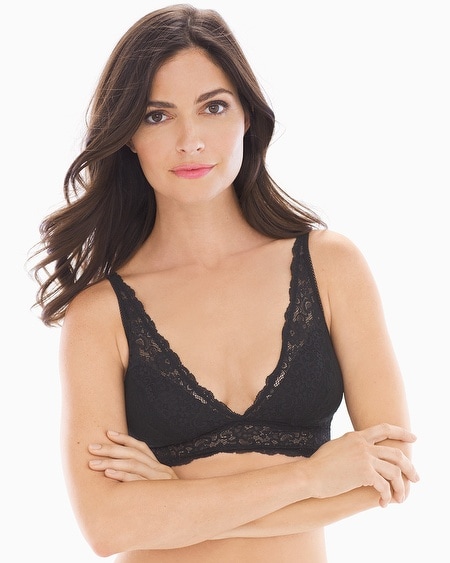 Next thing you need is a bra that can handle plunge and is wireless, which you can find here and is pictured above.
I am a 36DD. I didn't think a bralette like this could support me.
It can, and now I have a sexy bra to wear with low cut things that my MOM bra really can't.

You also need a strapless bra and a racerback or t-back bra.
Above is the racerback, I figure you know what a strapless looks like.
This is it. This is all you need for bras. If you have these 4 types, you can wear anything and look GOOD in anything.
I'll make you a list again:
proper fit bra - underwire or not - I prefer this

one

bralette
strapless
racerback
How to take care of your BRAS
This is the ONLY wash I have ever used and I hand wash all my bras.

I don't use a lingerie bag and put them through the washer. This might work for underwear, but not for bras.
This is not a liquid, it is like a bath salt in its consistency.
You add a teaspoon to water and let your bras soak, rinse and hang dry. Easy Peasy.
I found some
here
on Amazon, but it is sold in lots of lingerie places. I swear by it.
And look, I don't receive things from companies to post about them or to link to them. This is just something I do because, heck, I want to help ladies feel the best they can. There are so many choices out there, you need someone to navigate the waters with you.