Shirt Extenders
I don't know about you, but when you find something that revolutionizes your life ...
don't you want to tell others about it?
I'm in my 50's and pear-shaped (smaller waist and larger hips).
I'm also short - 5'2" - it's a blessing and a curse.
So, if I want to wear SKINNY JEANS and a short crop top.... guess what?
This can make me look like a BOX.
And LONG TOPS to hide my hips? They can make me look SHORT and DUMPY.
Enter the shirt extender. It's a small amount of lace that hides
your stomach, your hips or that problem area of your bottom.
You can Google "shirt extender" and get a whole list of pictures.
I like how
this one
is a slip, and found on ETSY.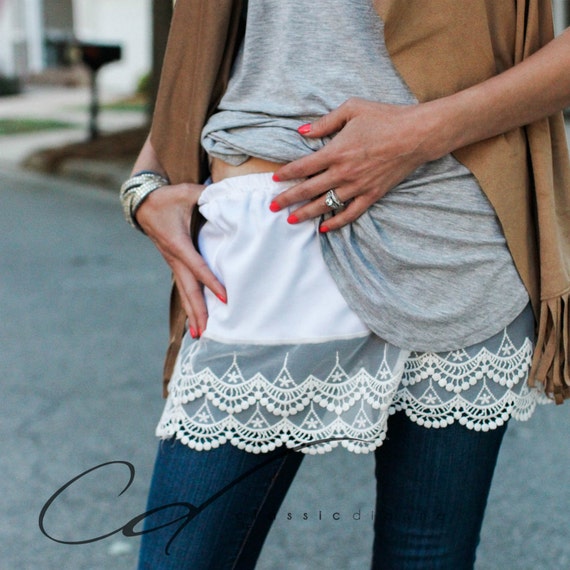 You can also find
tanks
that are extenders. I found this EXACT one at a local boutique.
Pictured below is the one I am wearing (up above) and here is the
link

.
Comes in 5 colors.
It's made by Deletta, available at Anthropologie and I suggest you buy a size down.
This is a MEDIUM, and I bought it because I thought it would have room to move like the model pictured below, but mine stretched. But that's not a problem, I promise, it still looks great.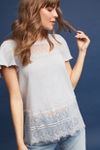 I now have about 5 shirt extenders that I can add and am looking for more.
I'll keep my eye out for you too.